At Chapter One restaurant in Guilford, CT, we're here to help you celebrate every chapter of your life which means we need to be in more places at once! And that's why we decided to open our second location in the cozy town of Guilford. Come for the incredible food and drinks like you already expect from Chapter One and stay for the ambiance.
We were excited to choose Guilford, CT for the location of our second restaurant. This charming town in New Haven County offers the same great atmosphere and incredible food and drinks like the original Chapter One in Mystic CT. Come join us at what is becoming known as the best restaurant in Guilford and let us help you celebrate everything from the simple moments of life to the major celebrations.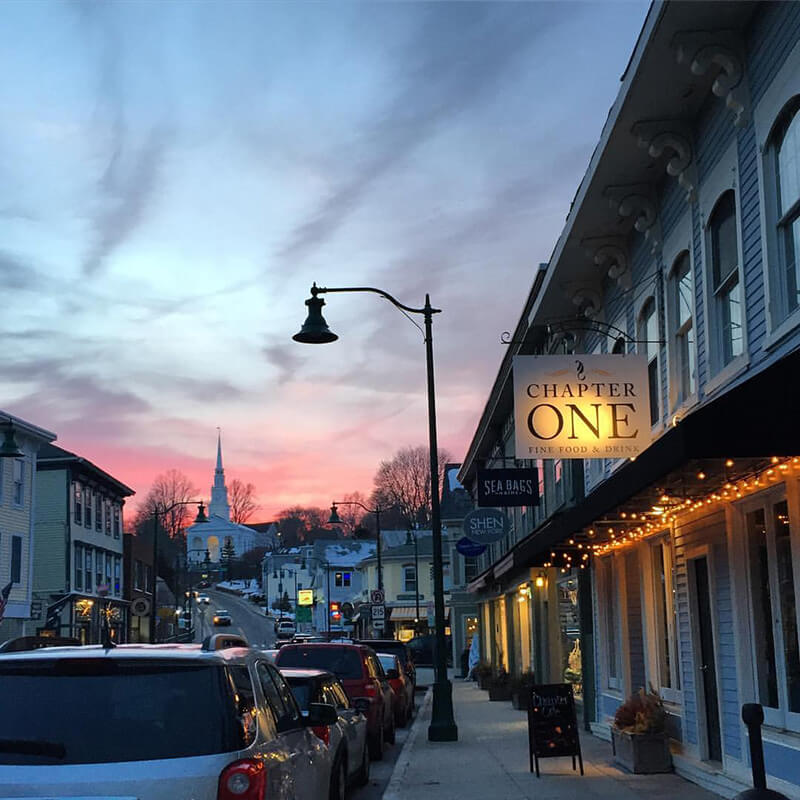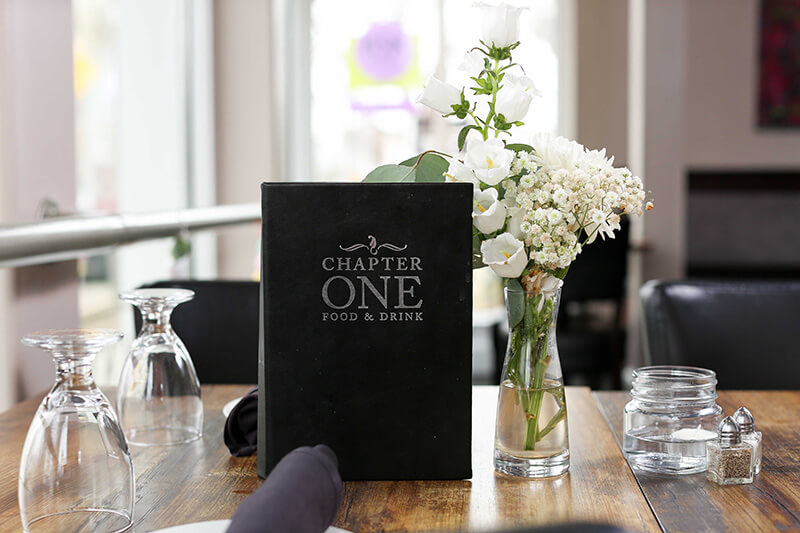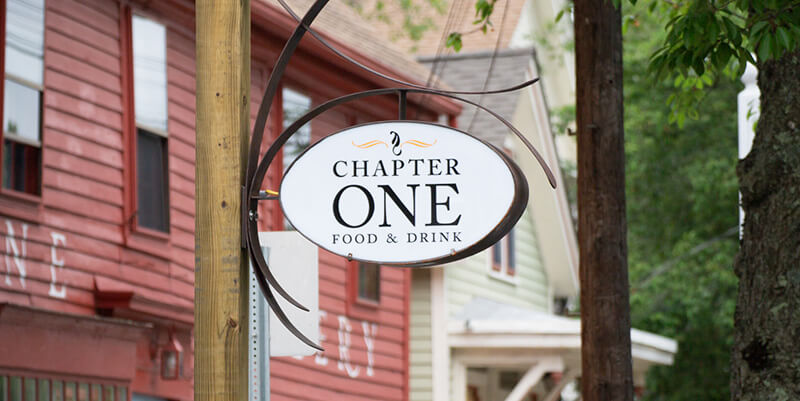 Guilford
On the Guilford Green
25 Whitfield Street Guilford, CT 06437
Monday: CLOSED
Tuesday – Friday: 1130 AM to 10 PM
Saturday & Sunday: 10 AM to 10 PM
Check Out What We Have to Offer

Best Restaurant in Guilford
If you're looking for the best restaurant in Guilford – you'll find it through our doors at our new location. Just like in our Mystic location, our staff and chefs go above and beyond to provide exceptional service in a fine dining atmosphere.
With a selection of beers on tap, daily specials, and a friendly atmosphere, we truly believe that Chapter One is a restaurant for all people in every walk of life. We ring in Happy Hour most days a week and keep the party going with late-night food and drink. Whether you're looking for a low-key dinner or wanting a place to celebrate big – we're ready and honored to help host everything from business meetings to private parties.
When you choose to dine with us at Chapter One, no matter the occasion, you can expect the absolute best restaurant and bar in Guilford.
We know that you may not always feel like leaving your home, so we've made it easy for you to enjoy fantastic cooking without getting a single dish dirty. Simply call in your order and swing by to pick it up or have it delivered. If you do choose to join us in-house, feel free to make a reservation or you're always welcome unannounced. However you'd like to enjoy your meal by Chapter One, we'll make it happen.
New American Menu for Dinner, Lunch & Brunch
Our team at Chapter One prides itself in the superior selection of menu items that we offer our guests and that is no different at our newest location in Guilford. From our bacon-wrapped scallops cooked to perfection to our Chapter One Burger prepared to suit your taste, we're confident that your mouth will be watering as soon as your plate hits the table.
Something for Everyone on the Menu
Whether you're visiting the area or if you're a local, we want everyone to be able to enjoy a meal – no matter your preferences or allergies. That's why we've crafted a menu with something for everyone. If you have a specific dietary requirement or preference, simply let us know and we will do whatever we can to accommodate you.
Feel free to ask our staff about how we can cook something special for you or for any suggestions to help make your dining experience stellar.
Best Brunch in Guilford CT
We celebrate the end of the week and the beginning of another one with brunch in Guilford. Join us for live music, Bloody Mary's, and mouth-watering food on Sundays from 10 am-3 pm. Our unique brunch menu has a little bit of everything so you're satisfied no matter what you're in the mood for. Choose from stuffed French toast, egg Benedicts, salads, and our infamous Brunch Burger. Enjoy your Sunday to the fullest and join us for what's sure to be your new favorite Guilford tradition!
Locally Owned Restaurant in Guilford #shoplocal #food
Born out of the friendship of two local guys, Chapter One has combined the talents of owners Daniel Van Kruiningen and Kenneth Fontaine along with their love of food and drink to create a fine dining experience loved by all. Their passion for delivering top-notch service and using locally sourced ingredients has set our restaurant apart since 2016.
When they chose Guilford as the spot for their newest location, they made it a point to support the local community not only through their food service but also by using local suppliers and merchants for their fresh ingredients. This focus on "small" is one of their not-so-secret ingredients and it's why the cuisine at Chapter One is full and unique.